From Our Principal
Welcome to the RCMS family!
It is with great pride and excitement that I write this letter of introduction to you as the Principal of Rensselaer Central Middle School. I am honored to have the opportunity to lead this outstanding institution and serve our wonderful community. I have been dedicated to the field of education for over twenty-five years. I am excited and eager to bring my skills as an educational leader to Rensselaer Central Middle School and work with you as a partner in education to ensure your child's success.
My mother and father were both educators in this community as well. My mom, Sally Michael, served as a preschool teacher for thirty years, and my dad, John Michael, was a teacher and school counselor here at Rensselaer for many years. I am following in their footsteps to educate our youth to make them bright, intelligent and creative people who will contribute to our community to make it a better place!
The middle school years are a time of growth both academically and socially. We have many great opportunities for our students here at RCMS. There are academic and extracurricular options for all students. Please take advantage of all these opportunities to ensure a extensive, well-rounded education for your student.
The motto of our primary and intermediate schools is "Success Starts Here." The motto of our high school is "We Expect Success." To partner with these great institutions, we have decided to make our motto "Building Success." The Rensselaer Central Schools Corporation is committed to helping our students achieve success through hard work and dedication.
Along with our motto, we have our Bomber Beliefs. We will be using these beliefs to teach the students appropriate expectations in all areas of the building, and on the school bus. They are:
Respect Self
Respect School
Respect Others
I have some recommended parent expectations to help your middle school student be successful.
Recommended Parent Expectations:

Check your student's grades weekly.​

PowerSchool can let you see every teacher's gradebook 24/7. Every assignment is listed along with the teachers' email address if you need to ask a quick question about a missing assignment.​

Sign up for a Canvas Parent Account.​

Canvas is our learning management system (LMS). It is an electronic meeting place for teachers and students. You can see the teachers' weekly agendas, and you can see your student's work.
​
Attendance is directly connected to student success.​

Consistent attendance is of utmost importance. Although students can make up the work they miss, we can never recreate the classroom experience a student misses when they are absent.
​
Go through their backpack.​

Check your student's backpack regularly, and teach them how to organize their materials and school work.​

If you see your student's grades decline, reach out to the teachers.​

If you do notice a decline in your student's academics, please contact us. We can set up a meeting with the teachers, and create a specific plan for your student.
​
Minimize screen time and monitor their social media accounts.​

If you allow your student to have social media accounts, I recommend that you follow your student on these accounts. You can monitor their activity, and you might learn a bit more about them as well!
​
Like our
Rensselaer Central Middle School Facebook Page
and follow us on Instagram!
I would like to extend my warmest wishes for an engaging and rewarding middle school experience. If you ever have questions or comments, please do not hesitate to reach out to me. Communication is a key component of success!
Kind regards,
Greg Michael - RCMS Principal
21st Century Scholars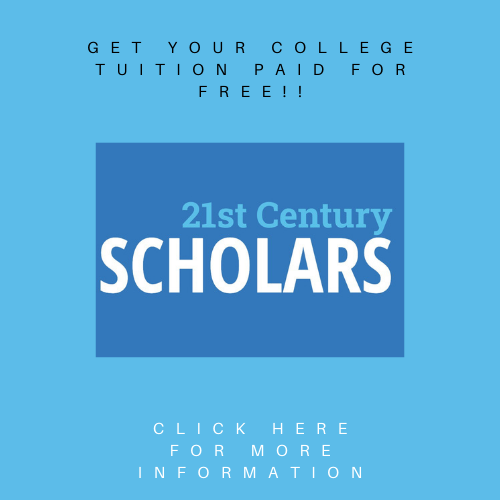 Welcome to the RCMS family!

It is with great pride and excitement that I write this letter of introduction to you as the Principal of Rensselaer Central Middle School. I am honored to have the opportunity to lead this outstanding institution and serve our wonderful community. I have been dedicated to the field of education for over twenty-five years. I am excited and eager to bring my skills as an educational leader to Rensselaer Central Middle School and work with you as a partner in education to ensure your child's success.

My mother and father were both educators in this community as well. My mom, Sally Michael, served as a preschool teacher for thirty years, and my dad, John Michael, was a teacher and school counselor here at Rensselaer for many years. I am following in their footsteps to educate our youth to make them bright, intelligent and creative people who will contribute to our community to make it a better place!

The middle school years are a time of growth both academically and socially. We have many great opportunities for our students here at RCMS. There are academic and extracurricular options for all students. Please take advantage of all these opportunities to ensure a extensive, well-rounded education for your student.

The motto of our primary and intermediate schools is "Success Starts Here." The motto of our high school is "We Expect Success." To partner with these great institutions, we have decided to make our motto "Building Success." The Rensselaer Central Schools Corporation is committed to helping our students achieve success through hard work and dedication.

Along with our motto, we have our Bomber Beliefs. We will be using these beliefs to teach the students appropriate expectations in all areas of the building, and on the school bus. They are:

Respect Self

Respect School

Respect Others

I have some recommended parent expectations to help your middle school student be successful.

Recommended Parent Expectations:
Check your student's grades weekly.​


PowerSchool can let you see every teacher's gradebook 24/7. Every assignment is listed along with the teachers' email address if you need to ask a quick question about a missing assignment.​


Sign up for a Canvas Parent Account.​


Canvas is our learning management system (LMS). It is an electronic meeting place for teachers and students. You can see the teachers' weekly agendas, and you can see your student's work.

​
Attendance is directly connected to student success.​


Consistent attendance is of utmost importance. Although students can make up the work they miss, we can never recreate the classroom experience a student misses when they are absent.

​
Go through their backpack.​


Check your student's backpack regularly, and teach them how to organize their materials and school work.​


If you see your student's grades decline, reach out to the teachers.​


If you do notice a decline in your student's academics, please contact us. We can set up a meeting with the teachers, and create a specific plan for your student.

​
Minimize screen time and monitor their social media accounts.​


If you allow your student to have social media accounts, I recommend that you follow your student on these accounts. You can monitor their activity, and you might learn a bit more about them as well!

​
Like our

Rensselaer Central Middle School Facebook Page

and follow us on Instagram!

I would like to extend my warmest wishes for an engaging and rewarding middle school experience. If you ever have questions or comments, please do not hesitate to reach out to me. Communication is a key component of success!

Kind regards,

Greg Michael - RCMS Principal